A teacher who found her daily tipple had turned into three bottles of wine is one of the increasing numbers of professionals seeking help for addiction. During the pandemic, rehab and recovery services said they saw an increase in white-collar workers turning to them for support.
BBC News spoke to the people who have received treatment and those trying to break the cycle of addiction.
"I couldn't cope for a day without alcohol," says Sally Cusworth.
"The harder I found my job, the worse it got."
The 46-year-old former teacher from Leeds had always enjoyed a glass of wine or two but she noticed her social habit had become a daily distraction.
"The more I got promoted, the more pressure I was under regarding Ofsted. And it's that building-up of anxiety that I really struggled with," she said.
"I drank throughout my career, but I was trying to control and monitor it."
Ms Cusworth's alcoholism spiralled into self-destruction when she took sick leave in 2019.
She became physically dependent on alcohol, eventually being diagnosed with stage four fibrosis of the liver and near to death.
The former secondary school head of department was caught up in a daily cycle of buying bottles of wine as she headed home from work, only to "drink in isolation".
"I was slowly committing suicide really. It's a slow suicide on the sofa."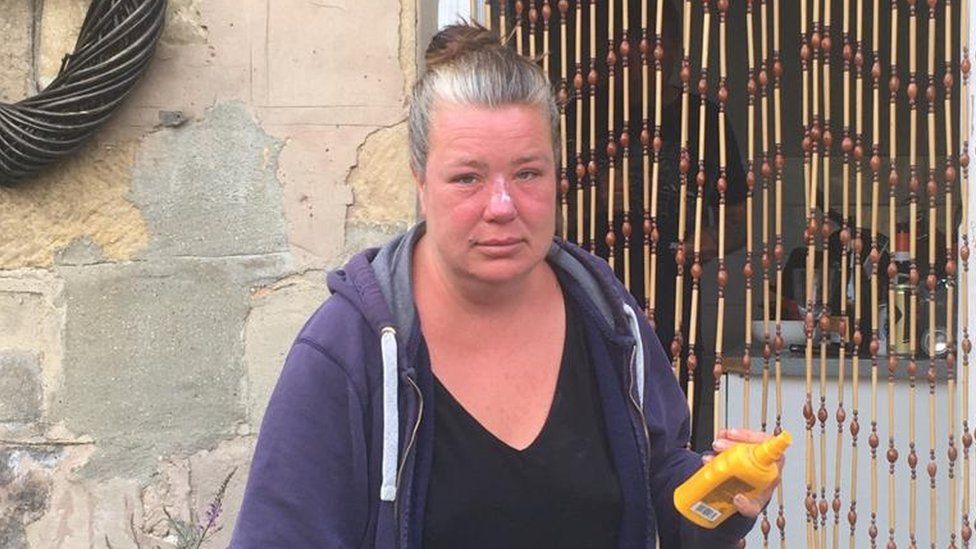 Ms Cusworth was among the 3,500 people who accessed addiction charity Forward Leeds' service during the first year of the pandemic.
Entering rehab in June 2020, she thought it was "for down-and-outs, kind of like criminals" but two years on and she is now working with charities to help others.
Photos of her past are a pertinent reminder that "I don't have that choice to drink alcohol because that's where I will go back to".
Ruth Bradford, from Forward Leeds, said alongside alcohol, cannabis, cocaine and ketamine users were contributing to the "substantial rise in individuals needing support".
Meanwhile in Doncaster, staff at Aspire Drug & Alcohol Services said referrals to their centre in the city had increased by more than 200% over the past two years, with demand from white-collar workers "going up".
Aspire chief executive Tim Young said: "There's still high demand for our services despite people going back in the office after the pandemic.
"What we're seeing is people who wouldn't normally come to our service, so we're working with employers across all industries."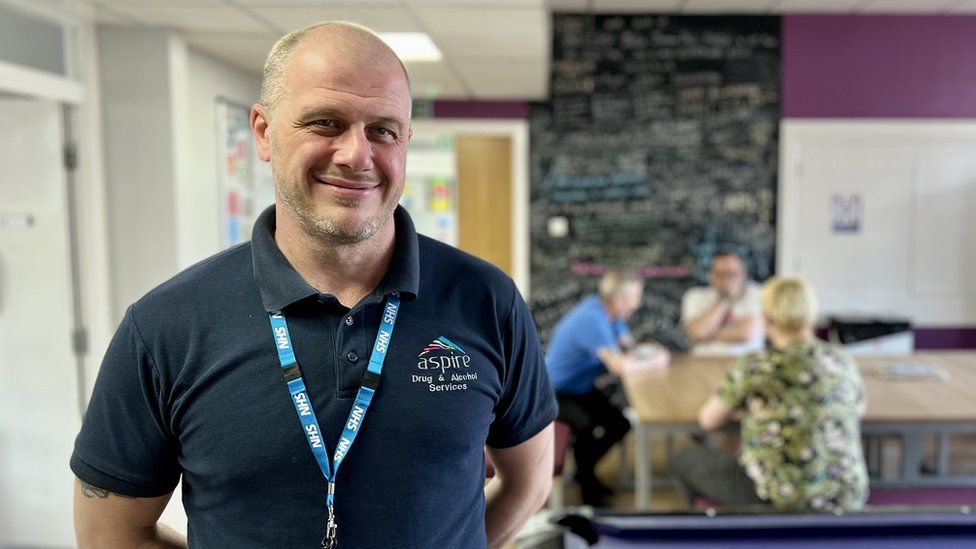 For former sales executive Neil Firbank, a sense of purpose, hope and acceptance are the underlying principles of recovery.
Mr Firbank's recreational use of cannabis, MDMA and amphetamine developed into a heroin addiction after a conscious decision to try the opiate.
His urge for a 'hit' resulted in him "turning up at my dealer's house, still wearing my suit" straight from work.
He eventually lost his job, home and family as his dependency on the drug spiralled out of control.
The 46-year-old now supports others to get back on track at Aspire, where he was treated more than 20 years ago.
Rehabilitation service UK Addiction Treatment (UKAT), which runs residential centres in England, said 65% of all admissions to its eight facilities last year were middle class users.
Nuno Albuquerque, a senior treatment consultant at UKAT, said almost two thirds of the 3,507 people admitted for treatment in 2021 were professionals, ranging from teachers to managing directors and CEOs in industries such as finance and healthcare.
In 2020, half of the 2,872 referrals were from white-collar professions, he said.
Forward Leeds and fellow addiction charity We Are With You painted similar pictures in Leeds and Lincoln.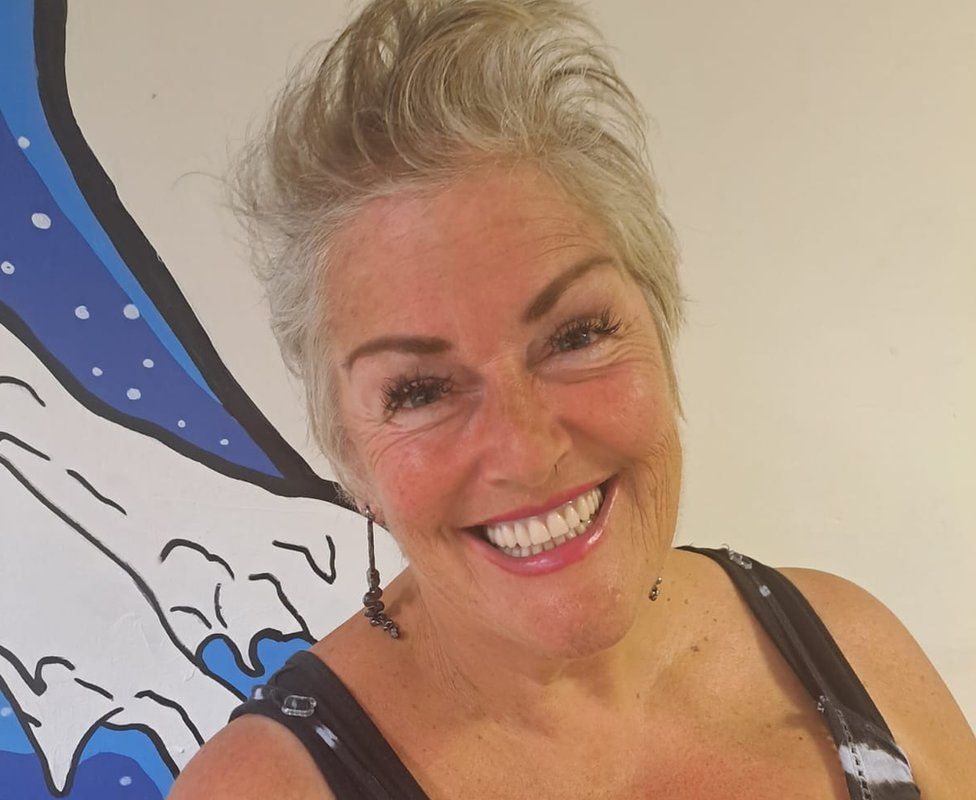 Shaaron Jackson, from Guiseley, West Yorkshire, says she has been an alcoholic for "most of my life" with her addiction stemming from childhood trauma.
The 54-year-old former actress says recognising the issue is the hardest step in getting help.
"I think it's because still, even now, we see it as a failing. We see it as a weakness and that's how it's still viewed by society.
"I think that's why this kind of misuse is going on behind closed doors. People are afraid to talk openly about it.
"In recovery, we have very honest conversations. But then, if you go out into the rest of society, it becomes difficult."
Ms Jackson was drinking "two litre-bottles of vodka a day" before the death of her mother and a suicide attempt sparked her wake-up call in 2020.
Lunch break interventions
Latest government figures show 275,896 adults were using drug and alcohol services between April 2020 and March 2021, compared to 270,705 the previous year.
However, there was a drop in those entering treatment with 130,490 in the pandemic period of 2020-2021 down from 132,124 in 2019-2020.
The view from the ground suggests the opposite.
Mr Firbank said: "On average 40 new people approach us each week for issues with both drugs and alcohol, more than double the numbers presenting pre-pandemic."
The pandemic has also changed how people are able to access addiction support.
Ruth Bradford from Forward Leeds said they had "had to adapt."
"We're being very much more flexible to the needs of the individuals who come to our service.
"When they're on their lunch break we can have a telephone or a Zoom intervention with them, and we know that it's been as effective as having these face-to-face consultations.
"It's helped them to engage more with us and complete their treatment journeys."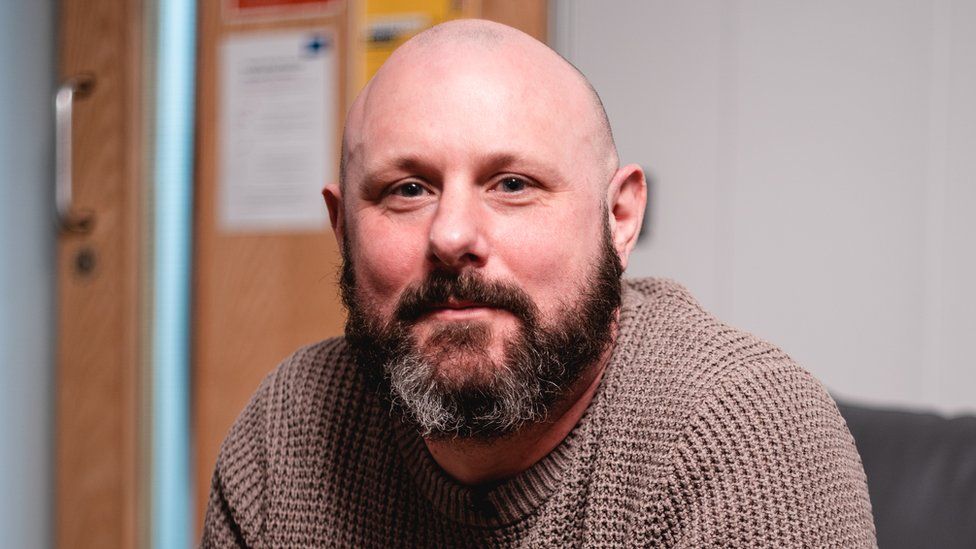 While the move to digital support services has encouraged user numbers, the stigma of people accessing support still exists, says Dan Hunt, a community engagement coordinator at the We Are With You charity.
"There's a lot of work still to be done around drug and alcohol and I think we've got to start treating it as a health condition.
"There's such a stigma attached to drug and alcohol services about a specific type of people accessing them, that people are afraid to come in or seek the help because they don't feel they belong to that same group of individuals."
Ms Jackson backed this view up saying: "People view addiction [as though] it's somebody on the streets begging or they look dishevelled and they think, 'that's the face of addiction'. Actually it's not.
"Addiction doesn't discriminate, that's the thing. It's not just poor people who are living on the breadline, it goes right to the very top."
https://www.bbc.com/news/uk-england-leeds-61968290